Couture
DESERT SHOOT
I have always loved the desert. In fact, I would rather be in the desert than on a tropical beach. Everything you see in a desert has to fight to be there in order to survive. The scars and struggle are what makes it beautiful. You must adapt or die. This shoot was one of the most difficult tasks I have ever done.
LOCATION: WHITE SANDS, NEW MEXICO
AMOUNT OF FLOWERS USED
6320

It started with a phone call letting us know that our shoot was canceled and we were not allowed into the area because they didn't have enough employees to manage the site; we also couldn't bring in outside plants. My assistant and I scheduled a visit onsite the month before to hash out all of the details and we had full approval for our plans. Everything was set and ready to go, so you can imagine my panic when everything was called off. Our vehicles were already loaded and ready to go.

I had a photographer, model, furniture company, and thousands of dollars worth of flowers coming. With no plan and no place to shoot, we decided to still drive west and see what we could do. On the drive, and on my birthday, my phone fell into a bucket of water losing all of my contacts, including the hotel that we were staying at and all other vendors. We got lost and spent hours going the wrong way. Cell phone service was extremely limited, so we had to screen capture images on other phones and guess the route. 
"That evening, in under five hours, we had to design the flowers and get everything ready for an early morning shoot."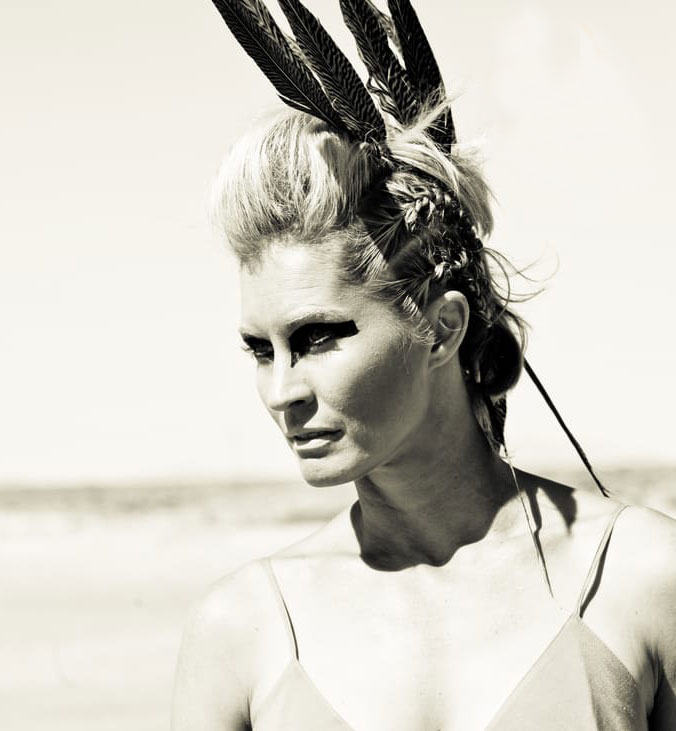 We finally got to our destination hours later. We had six hours to find a new shoot location. We called the city at the end of our search hoping we could get a lead. After driving to several places and exploring all options, in the last second, we found the perfect spot. That evening, in under five hours, we had to design the flowers and get everything ready for an early morning shoot. On shoot day, all of our vehicles got stuck in the sand and needed to be pulled out by a four-wheel drive vehicle. Turns out, we ended up in an ancient dry lake bed full of sand and mud. Exhausted and sunburned, we finally got our shot. We were featured in an international blog with Grace Ormonde. You must adapt or die. 
---
Interested in collaborating with David Kimmel Designs to bring your creative vision to a reality?
Contact
our high-end florist to get started.